After a long weekend of dyeing my organic, unbleached cotton jersey,  I'm proud to show you the results. I have dyed a total of 25 meters (a  little more in yards) with only natural plant extracts. 
First step, I needed to prepare the fabric for dyeing, it's called mordanting.  This step is very important to ensure that the colors will stay on the  fabric. You don't want to just stain your fabric, you want to dye it. It  took hours to do, but then I could start preparing the dye baths. The dyes I've used are all coming from plants and sold either as  liquid extract, powder or plant chunks that you have to boil in water  for a long time before extracting the liquid.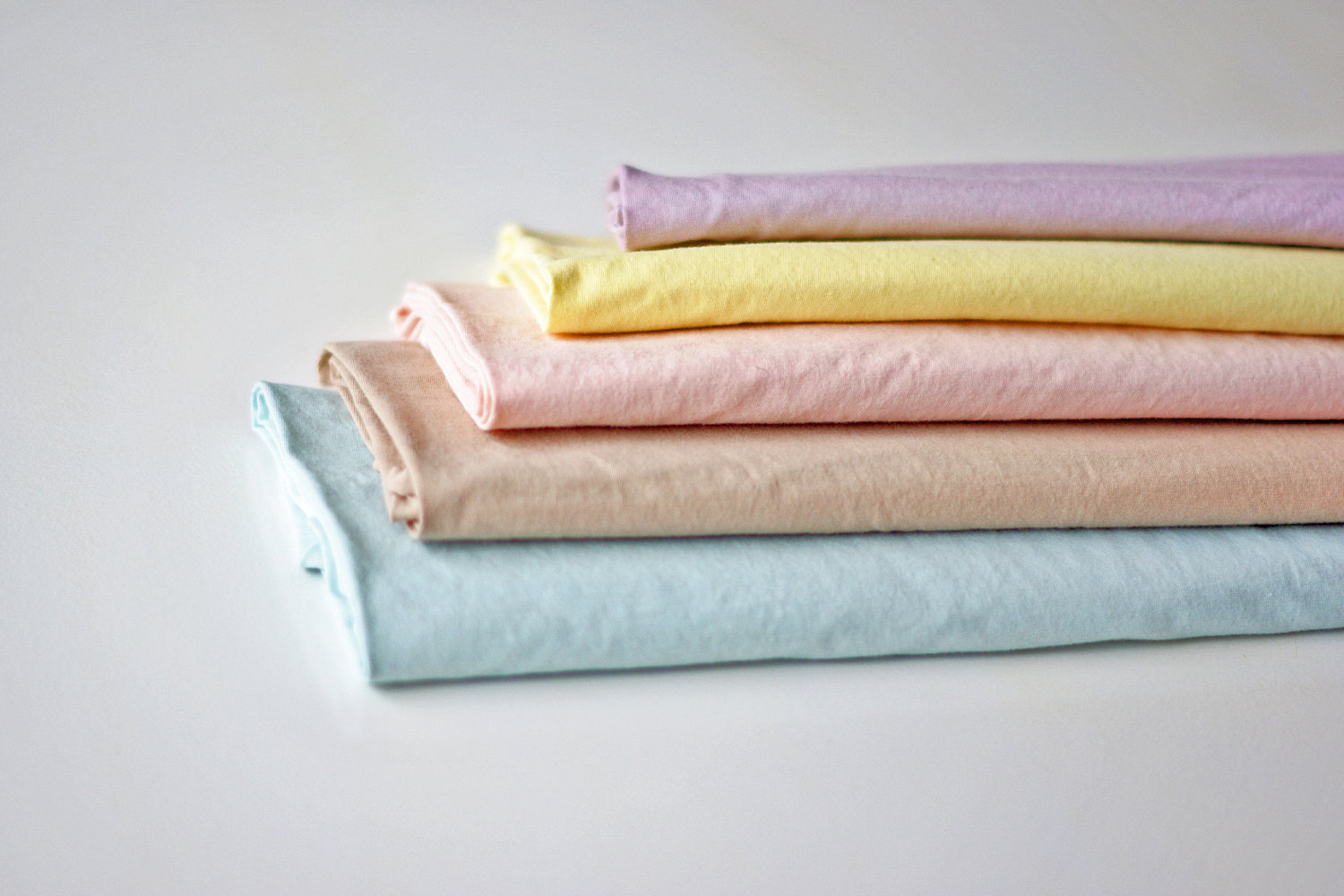 This is the color palette I wanted to get for my spring collection. They  are all pastels and will fit perfectly for babies and toddlers  garments. I'm very proud of the results because the colors are even  (very hard to obtain) and rich.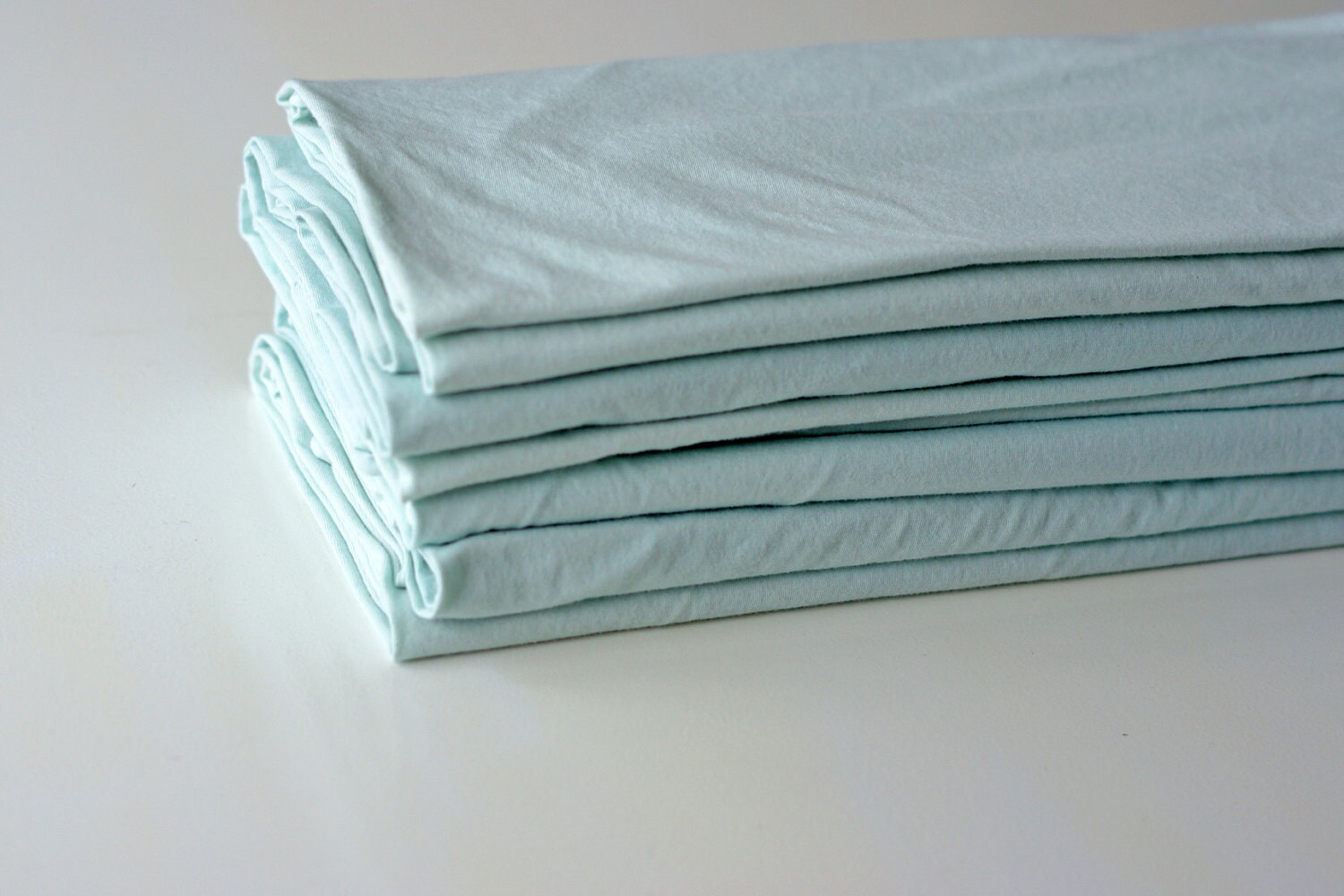 This beautiful light blue or aqua color is obtained by using a liquid  extract called Saxon Blue. I have purchased this from this great company  called Dharma Trading. They sell all kinds of products for the crafts crazy people like me!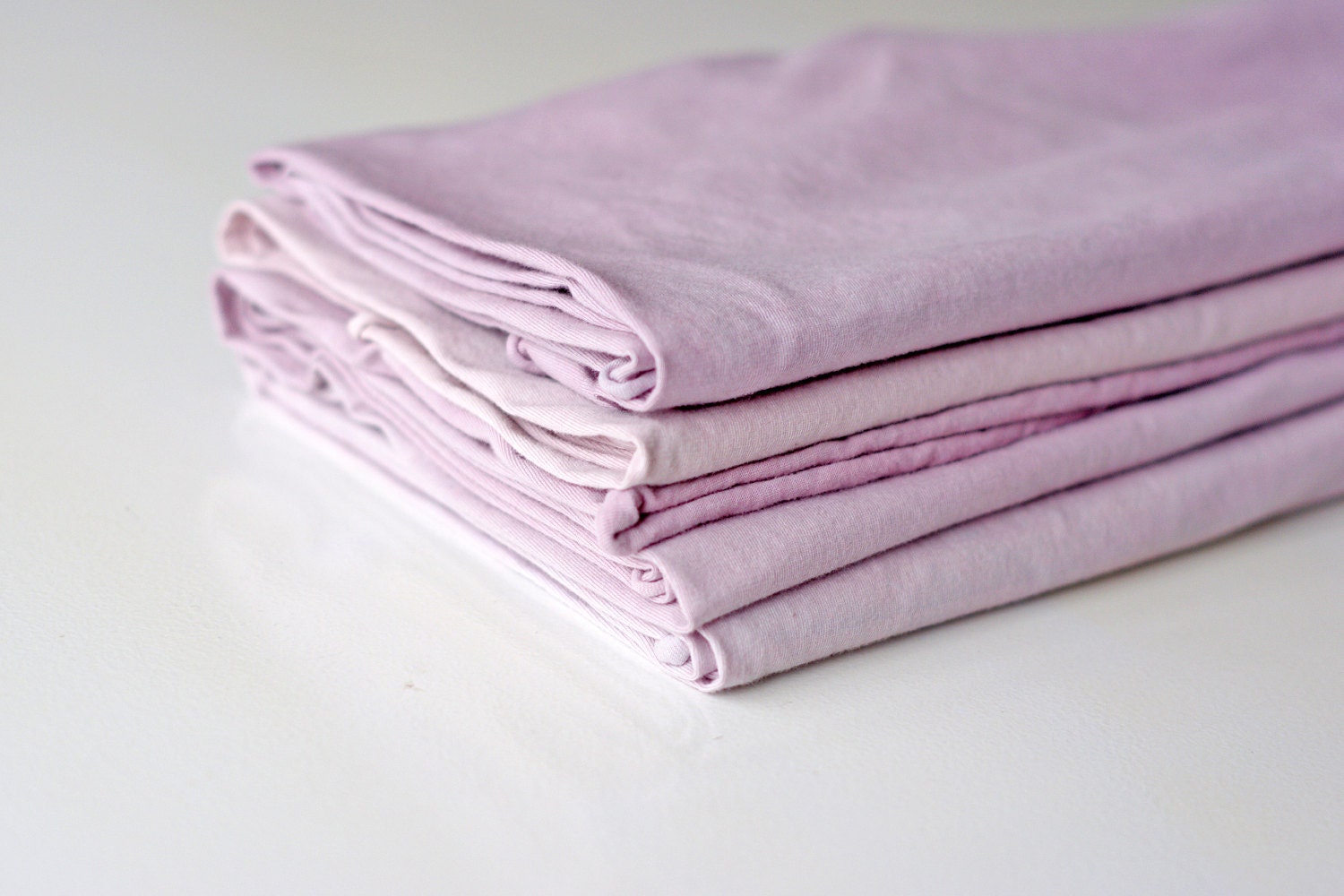 This beautiful and rich purple color is obtained by mixing Saxon blue  and Lac liquid extracts into the dye bath. Both extracts come from Dharma Trading.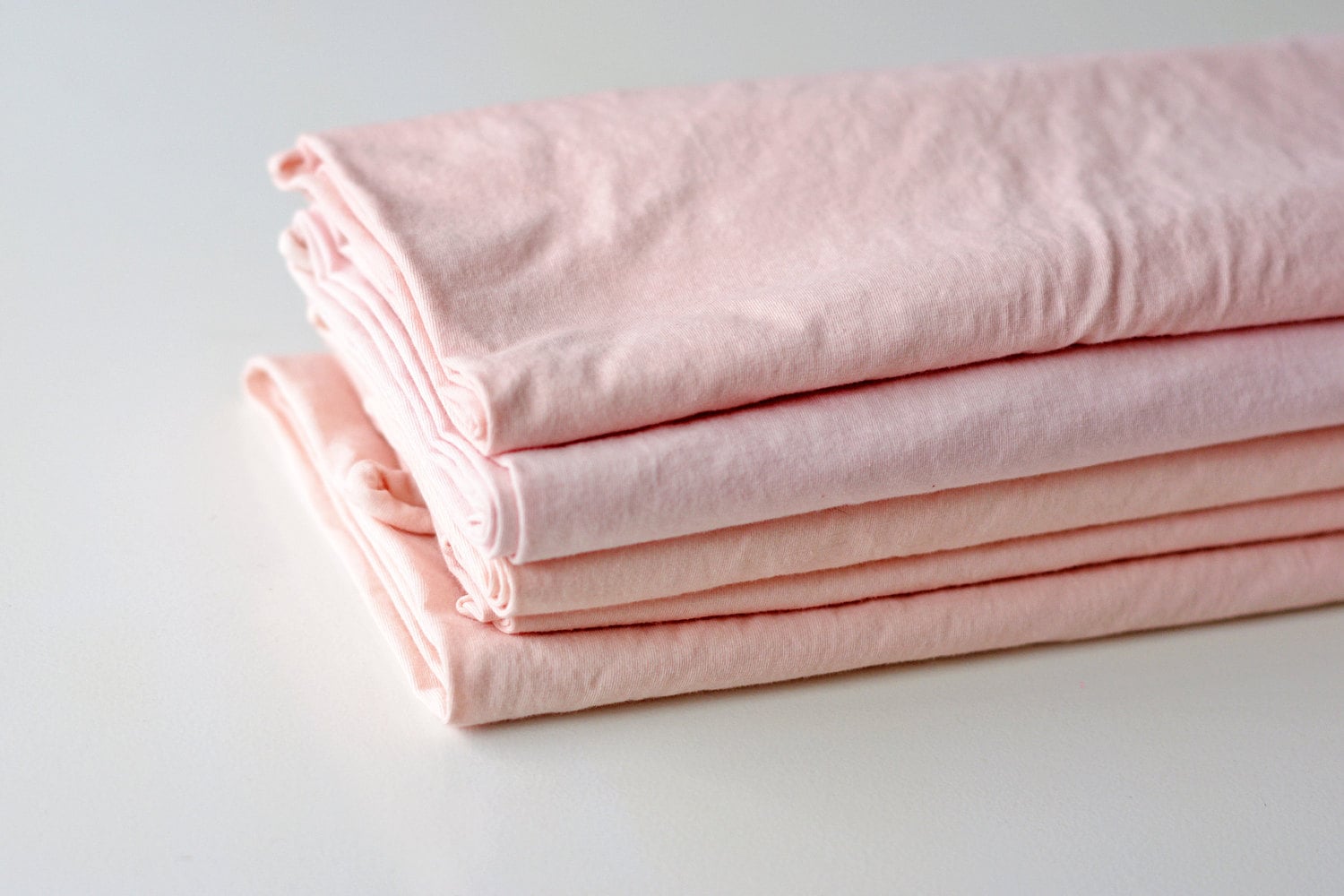 This beautiful pink color is so easy to get, you don't even have to put  the fabric in hot water and cook it. All you need to do is prep the  fabric and dye it in cold water, in just a few minutes. Amazing! This  product is called Bengala dye and sold by Loop of the Loom on their website or on Etsy.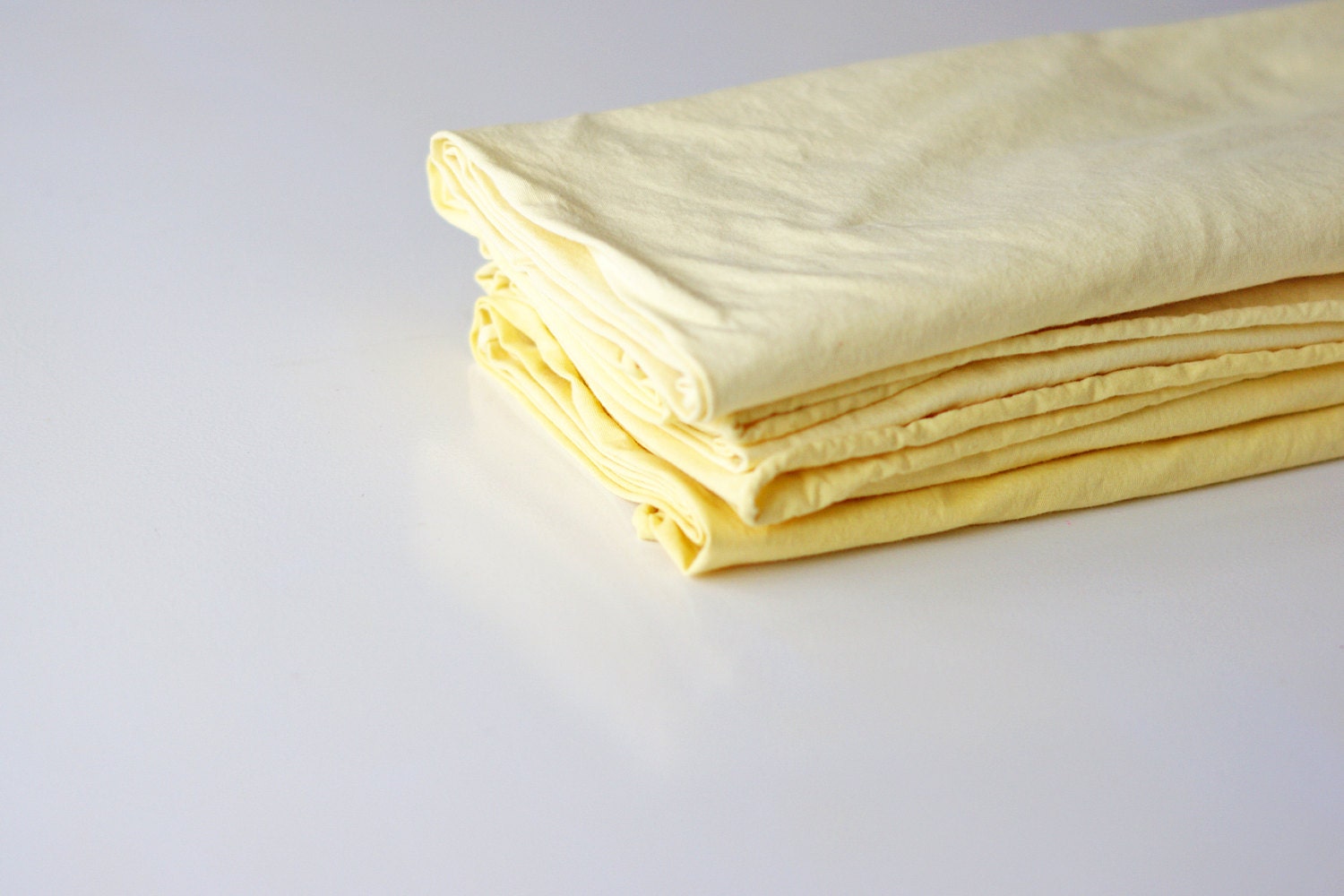 This incredible plant extract is called Osage or Osage orange. It comes  from a tree that was once common in North America and used by native  american people. It yields a beautiful yellow color and in this case, I  have added a few copper coins in the dye bath to get a richer, golden  yellow color. This product can be purchased from Dharma Trading and from Maiwa Supply for my Canadian fellows.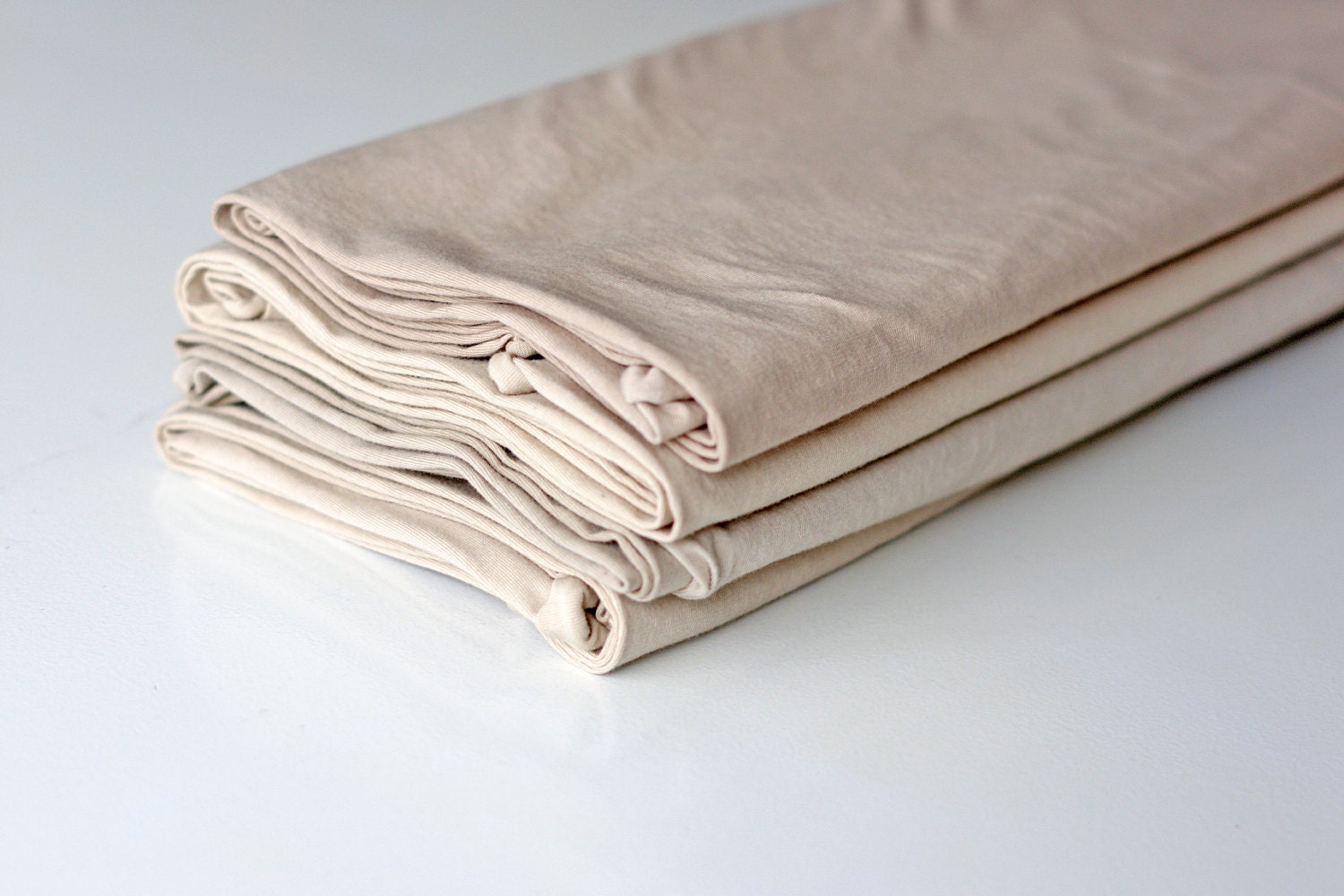 This surprising extract is called Cutch. It yields a Brown color  varying from a rusty brown to a deeper chocolate brown. In this example I  have mixed the cutch extract with iron to obtain a mor chocolate brown.  You can get a very dark color but I wanted it to stay pale to fit with  my collection. These products can also be found at Dharma Trading and Maiwa Supply. 
I'm very pleased with the results and will definitely continue  exploring the wonderful world of natural textile dyeing. 
Would you  purchase fabric or garments made of these fabrics?